Post by dandelion on Feb 11, 2022 20:55:26 GMT
This is boring, then fun and now has opportunity!
Humphrey has a lot of friends on LinkedIn. The particular post on this one just said 'email us at <redacted> for best gold rates
What capabilities have you with this?
We are capable of supplying you with any quantity and quality of gold you are capable of buying. Our method of transaction is through SBLC Bank instruments. Once you accept this method we will go forward.
That's a shame. I'm a cash buyer.
Safe travels to you
Humphrey

Wow that's good one. We only do Bank instruments if the buyer cannot come on his own. You are most welcome to Liberia. Now tell me how you want it. How many quantity of gold you want then I will tell you my price.
I can't come to Liberia at the moment. I surrendered my passport to get a new one. So I'm very restricted in travelling, mainly to where I can get to by boat and around EU.
I'd be looking to secure a deal of 300kg a month, GBP or dollars


Ok I see. No problem, we will get in touch till when you are ready. To renew a passport is not a big deal once you are a good citizen.
Securing 300kg monthly is not a big deal once there is cash to buy. Tell me the price you buy per a kg and I we will reason together. I want us to do business. Take me as your friend. Let's work things out for growth.

Thanks
Larry
Renewing the passport is automatic, but the passport office is taking a huge amount of time due to covid. This could take up to a year. Ridiculous really. Hence why I need to do business in the EU for the time being.
Humphrey

That's whole lots of time. It doesn't happen that way here even though there was covid.

No problem dear take your time. If really you want to secure a contract with me on that quantity of gold monthly while working on the renewal of your passport, we can start the process anytime you are ready.


I'm happy to do a deal if you can transport the gold to Europe. I'll cover costs of course.
Or we can meet for an initial deal and I'll cover costs. Whichever

I could have been more happier if is possible that way. The policy of our company is to transact on SBLC Bank instruments methods for our customers that cannot come down here in Liberia for one excuse or the other to secure our transaction with you legitimately. I alone cannot decide on this your method and cannot be possible. You coming here could be the best and will enable us to sign the monthly contract with you. So take your time and get your passport.

It's much more likely I will find someone willing to do business before then
I have a need for this gold. I have clients that need it. I can't be without and will have to pay accordingly.
I wish you the best and safety in these times


I will have a meeting with my partners and discuss this business with them. Give me sometime. Let me get back to you. You have not say anything about the price yet.
Larry

I have said I will pay what needs to be paid. I anticipate I'm going to pay high market rate to get this shipped but I won't be screwed over.
Good morning dear, where is your country of origin in Europe, send me your phone number and address. We will have a final meeting today regarding this matter. But be aware that you will pay the delivery cost before handling the gold to you for assessment and final cash payment Of the AU.
We finally accept to bring the gold to Europe but we will only stop in Spain. Their you have to come and pick it up. We can't go beyond because we have a bad experience before transacting such business in Europe. We don't want to be screw as well. If that okay for you then we move on.
Spain will work for me. I have travelled there a few times. I suggest La Linea de la Conception

Let me know

Humphrey
We will delivered the 300kg gold to you in Spain through diplomatic means with a seller mandate. Once they arrive to Spain they will call you and tell you their location in Spain. We will not use your location for security purposes.

Kindly tell me if you are ready and when you will be ready so that we get prepaid. Mind you i'm going to spend 5% out of the 300kg for taxes here before we lift the gold. Please make sure you are serious b4 I start spending.


Well, I will be in Italy on Monday, so whenever you are ready to move that will work. I will be there for at least a week.
He gets around, does Humphrey..
Send me your phone number. Please tell me are you the direct buyer? Please be serious about this because I'm going to spend money to get this gold to you.
I am the direct buyer for all intents and purposes.
I am a consultant for a group of churches. They do not and will not get involved in the purchasing directly. They have involved me for over a decade. This is a blessing in many ways.
My number is <redacted>. I dropped my handset over the weekend and I still awaiting a replacement. It doesn't take calls. The postal service and supply chain is massively impacted by covid. I will make sure I get a replacement before I sail for Italy if this doesn't arrive.


Which type of gold do you intend to buy? BAR, NUGGET OR DUST? we have 22+ carat of gold. Tell us the price you buy per a kg let see if it's ok for us.
I'd prefer bar. I've been buying at £39k p kg.
Ok. We will deliver. You have to make available the sum of £50,000k to come with it to the Airport for clearing in Spain. Once you confirm that the clearing charges is available we will get all the necessary documents ready and make a move next week.
I will have a significant amount of cash on me. You needn't worry about that

Ok. I will update you. Try and make your phone open for communication, we don't need delay or disappointment, everything should be due diligent.
You have to make yourself available in Spain Madrid on Wednesday next week. All the traveling arrangements is been successful made with aviation. We will finalize everything on Monday. I'm trusting they will arrive on Wednesday next week. Once you arrive Spain send me a phone number in which they will use to contact you on arrival
Where are you now. We have done with documentation. We are waiting to hear from you so that the diplomat and seller mandate to make move.
I have taken a property in Villablino. It is quiet and I can get business done here without hassle
Let me know if you get everything sorted


Everything has been sorted as promised. Let me know if you are in Spain. Send your valid phone number to call you on arrival in Spain. Send also a photo or video of the money you have at hand and ready to do this business. As soon as we have a reason to move we will. Thanks.
I told you already I am in Villablino.

I need to source a handset locally. I couldn't get one before I sailed. I can hopefully do this tomorrow but all is well


Ok. I will be waiting to have it. Send a photo or make a video of money you have ready for this business. We will move once you make us to move. Good night.
How did you go about today? Where are we? Everybody is waiting.

How can you say you're waiting. Humphrey the seller mandate and the diplomat will land in Madrid Airport. You have to go there to welcome them. You have to clear the gold from the Airport as per their arrangement then you can go with them to transact the business.
Provide a valid phone number now or we cancel this deal. Stop wasting my time if you're not ready for business.

I'm not taking over 1m in cash to Madrid airport. Too high risk.
Forget it.


We agree that we will do the transaction in Spain and you make me to start spending and now I'm done with all the necessary things. I have spent a lot to get this gold ready to be ship to Spain. Why are you delaying the transaction?

Please talk to me. Everybody is waiting for you.


You want me to leave millions in a rental property and bring a token amount to you?

It's pathetic and too high risk. I don't take such silly risks

Ok what exactly do you want that must be done? How do you want the transaction to be carried out? The gold must be cleared from the Airport before proceeding. What is it about Madrid Airport that is too risky for you? Madrid Airport is an open place full of security. You will be protected and we also will be protected. Please suggest what we must do because I'm running out of time and cannot afford to loose all the money I have spent on this trip.
I am in conversations with other gold sellers willing to meet me in villablino. Hand to hand deal away from prying eyes. Nice and safe.
I make very good money by not being daft. I'm not risking that now and for one deal


Looking at your messages I begin to find out that you have a bad experience before in this business and do not want to be screwed. We too had a very bad experienced before and do not want to be screw as well.
Clearing the gold from Airport and proceeding to Villablino is not a big deal for us but the reason we want you to come to the Airport to clear the gold is for you to know our sincerity in this business.
In order for us to accept your method of business, send me your phone number. Send also the picture or video of the money you will use to pay for the clearing and the gold. Once you provide this 2 things then we will know that you are for real and I will spend more money to make this work.
Note that once the Diplomat arrives with the gold to Villablino, immediately you receive the gold you pay him the clearing money and you continue the final business with the seller mandate.


I haven't got a phone yet, but my associates from a deal today helped me take a video and transfer it to the laptop.
I will get a handset tomorrow


Humphrey attaches quite a popular scammer video of man counting cash in safe in the dark by smartphone flashlight.
The video you sent cannot open. Buy a phone connect me on WhatsApp, then send the video via WhatsApp for my view. As soon as you've done with this we will communicate with you on voice call then proceed. You have my phone number already.
I have still not got a handset. I need to get to a bigger town. I got my friend to take a picture. Hopefully this is better for you than a video.
Humphrey attached a rappers picture of a stack of dollars, rotated, cropped.
Is this just some of the money. I'm only seeing $100,000 American dollars. I thought you had the money in £ euro? Remember our discussion is in euro not American dollars.
You need to get a mobile phone handset by all means because we cannot move without communicating with you on voice call. So do that and you will have a nice business with us and we will sign a contract for monthly supply as discussed. Seller mandate will come along with all the necessary documents from our side.

I've never mentioned euros once. I said from the beginning I do business in dollars or pounds, cash. This is just some money we pulled out the safes. You would be able to see if you could watch the video.
I'm not forcing you to make this deal. Tell me now if you haven't got the goods

Do you want a spoiler alert...?
But how do you even do businesses without a phone. This is sickening. Everything is set just because of a handset we getting stuck up. How long will it take you to send one of your friend to get you handset? If you are ready for this transaction just tell me.

I have my laptop and a property I have rented. It is quite remote here and it suits me for doing my business. It is not ideal for buying electronics I must admit.
Either you can do a deal or not. I will probably be here for another week as I have more trades to come


Okay tell us how to contact you when we arrive in Spain. Also tell us how your other business partner has been transacting with you without a phone call.
You can email me and I will make sure that I am in. I have let the <redacted> property. It's on the Pambley Plaza, opposite Rober's la Botica. It's the first floor, green door up the steps.
It's quiet here, perfect for business, with some good food we can enjoy after.
I won't be far away, there are only some bars, restaurants and great walks close by.


Ok but you need to provide a full address. All street and houses in Villablino has number. Provide us with the street address and number. The plaza address with number. Your room number. This is all we need to find you.
Note that we are coming from Africa. We need a clear address. You know to lift 300kg of gold from Africa to Europe is not an easy thing, I'm going to spend a lot of money to do that. Please be real and serious.


You said you have a laptop with you but you delay a lot in response. Is this the way I will spend much money to lift this gold to Spain and you will keep us waiting for long before replying my message?
Let me tell you, the same way you trying to protect your money is the same way we trying to protect our gold. By the way this is the first time doing business with you. If you feel that your being defensive will help. You lie! You have to be transparent that's how every business works. We asked you to come to the Madrid Airport you said no, we asked you to provide your phone number, you said no. I now asked you to provide your full address you still delaying. My dear we are not begging you to do this deal. You have your money and we have our gold bringing it to you to buy.
Normally buyer goes to seller to buy. We are just trying to build a relationship as business partner with you and your taking it as we begin you. What are you even up to? If I wait for you a longer time I will cancel this deal.


Apologies Larry
I went out last night after a deal and it turned out to be quite a late one. I slept in this morning and went for brunch to recover.
The full address is <redacted>Villablino, Leon, Spain.
This place is perfect for trades. I used to do trades in the Las Vegas deserts a long time ago, but the authorities are too keen these days. I don't need that hassle. This is the best I've found since
Humphrey

Apology accepted! What is your room number? I don't want them come and be searching for around.I will like for this deal to be done in hotel in Villablino. Once they arrive they lodge in hotel then they will look for you in your address and if they find you then they will have a meeting with you from their the deal begin. If they are satisfy to do the deal in your rented place fine.
Note the diplomat has no time to wait for you and seller mandate to finish the tasting of gold. Once you see him pay him the £50,000 pounds as agreed for clearing Then seller mandate will be there with you until the final tasting you pay the amount agreed to him then leave.


The building does not have numbers, I have the first floor, the bottom floor is used for the public. You can't miss it as it has a traditional sign
I'm in agreement with the money


Give me your full name. The name they know you with or if there is a friend nearby that has phone the diplomat can call to ask him/her about you. That will also be okay. Let us know who always around their that knows you. Whom we will ask about you to get to you. I will update you also when they live and when they will arrive.
You know my name, Humphrey

Please tell me the language you speak? I don't want them to get stuck. The seller mandates and the diplomat will be leaving tonight to Spain. Probably the deal will be done on Thursday or Friday. Please be punctual in communication with me.

I only speak English. The only photos I have is from my social media profiles. I don't have a camera with me. I did send you a video although I only was in it briefly.
Always keep your laptop around you. Once they arrive they will find you as per the address you provides and I will also inform you their way about.

Make sure £12,900,000 pounds is intact for the 300kg gold bar you requested for. As soon as everything is tasted and confirm you pay the amount of money. No story please.
After this first deal is done then we sign the contract to start supplying you every month as you wish.


I have plenty of money Larry
You needn't be concerned


They finally arrived in Spain. They will get some rest today then tomorrow they'll find you in your destination. Please make sure you are around to receive them. It's going to be nice doing business with you. I believe in continuity. Please make them feel comfortable with you while the deal is done.
Of course.
We are surrounded by decent restaurants here. Hopefully this is the start of a long and beneficial relationship

This is what I complained about you not providing a handset number. Since how many hrs now I wrote you and you have not reply.
Look if they arrive and notice anything strange they have no option than to leave immediately. You might not see them today the reason being that their chattered vehicle that bringing them from Madrid to Villablino which suppose to be 3hrs drive has broken down on the way and a towing van has tow it for a fix. If they didn't meet up with it today then tomorrow they'll find means to reach you. Once again Your photo is needed urgent for recognition on meeting with you.


Sounds a likely story of course. Let's see tomorrow
Sorry there was a problem with the electricity here.
All is fixed now

Are they coming this evening? I am going to go get some food so will need a little notice to be back at the property
No they will meet you anytime tomorrow. Please send your photo now or your passport photo copy.
I don't travel with a passport when doing business. It's why I use my boat to get around border controls.

I have the picture I use on my social media when they did an article in the Anglican Review on me. I would have to look through the laptop to try and find any additional ones. I try not to keep too much stuff on me just in case I meet an unfriendly government or tax agent.


Attaches old man photo from my LinkedIn profile 'borrowed' from somewhere, but spun cropped etc.
Please make sure you around tomorrow to receive them.
This is a very important deal for me. I'll be around.
Hi dear. They are in Villablino right now. You have to go and pick them up from AVIA feeling station now. The place is a village. Too bushy. Mountain all over their. They are waiting for you. Urgent please.
Are they? Interesting. This is 250m away from my 'property' but they couldn't make it that far?
I am not leaving the property when I have gold, money and diamonds here. Don't be ridiculous now, what if you sent them to rob me
Can you send someone to go and pick them up in this coffee shop? They are their waiting. This is their first time coming in that village.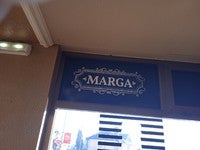 At this point in the bait, I couldn't find a reverse result for this. However, I was still not confident in his
I do not have anyone with me this morning. I have an associate that should be with me at lunchtime if they want to send a photo. Either that or make their way to me
Have you meet with them now? They are very angry with the whole thing now. I sent you their location already. If you're associate have phone number send it so that they contact you people through that. You know Spain is a police country and everybody is trying to protect themselves. Do something now b4 is too late. quote here
You went silent on me
I need their pictures and telephone number. Karim will go to meet them to bring them here


They spent a lot of time looking for you. Business in a strange land is tough without a phone number. They have gone back to Madrid. Drop a phone number and I will make them talk with you maybe they will accept to come back. I told you to provide a phone number but you refused. Do you see what it has caused. Making me to loose a lot money is what I will not accept. Provide a phone number now or we closed this deal.

OK, fun begins!
You've wasted my fucking time, you stupid little boy? Did your mother drop you on your head when you were small or just abandon you for the embarrassment that you are?
Idiot


You are very stupid to say that. I made myself a fool to you by accepting to waste my time and money on bastard like you who claim he has a lot of money without a handset. I told you that if you do any strange thing they will leave. I'm already making another arrangement with another buyer in Europe to buy the gold and cover all my expenses. Big fool.
You don't have any gold. You are a village boy. An apple seller at best
I don't blame you I blame myself for failing into your idea of bringing gold to poor man like you in that forest. Who knows what you could have done to seller mandate and the diplomat. If you want to know they where in Villablino today give a number and they will call you from Madrid. Go to Marga coffee shop and find out. Poor old man who is only there to waste people time. Give a phone number no. Go and pick them up no. What does that mean? Big fool. My heart is bleeding right now but nevertheless I will recover. Thank God I have my product back. Nonsense!
I've got a phone number now. I bought a spare sim from Mimi at the bar. But I won't invest any time on an idiot who didn't send anyone. You are welcome to text me me on it and maybe I will call your mum a whore. It'll be a good time. Not tonight though. I have been buying Marta a lot of Rose and hope to have a lot of fun with her.

Humphrey
You are a failure. Who cares about your fucking phone number anymore. If you want to do business with me you have to go to Madrid or you come to Liberia and buy. I don't even see you as a gold buyer. Your self esteem is very low. I can smell poverty in you. You just ordinary farmer. They have one week to stay in Madrid.

The MARGA COFFEE SHOP I sent you the photo is where they spent a while waiting for your ass hole. Go their and find out the truth. By then you will find out that your mother is that whore. Prove yourself right ass hole


Fucking idiot.
I bet your father sold you to village men to feed the family. You've always been a failure and you can't deliver your promises


Maybe I have been too harsh.
Your mother may be a whore, but this is not your fault.
Martina is here and she has a craving for a threesome. What do your colleagues think? At this point I have enough gold but can trade if you want. Martina has a significant labido and this must be satisfied. What she can do with her tongue and hips is unbelievable. This trip has turned out to be a fun time.
I am not sure I can get her to travel to Madrid
Please advise


You left with 3 options now. Either you go to Madrid or you send £2000 pounds via western union money transfer service to enable them believe you and also to use it and charter a vehicle that will bring them back to you in Villablino. You send your phone number also until you do this then they will be willing to meet you again or you come to Liberia and buy.
Martina is disappointed we missed out on fun times last night.

What's the payee information and let's get this done


You can send the money via my name. Name: <redacted> Address: Liberia. Once we recieved it I will order them to come to you again immediately but please make sure you drop your active phone number or your associate active phone number. We don't want to come be looking for you for long time.
I have paid the money. The manager said that this was a high risk transaction due to the destination and high value and it should be done using their secure send facility. I don't really understand everything he was telling me, but you will need to know everything in regards to the transaction (I have scanned the receipt) as well as some security questions). He was quite an interrogator, so I made some white lies to make sure he would take the money.
My name - Humphrey
How long have you known me - 2 years and 1 day
Receiver - <redacted>
How do you know me - Through our blessed church of our lord
What is the fund to be used for - Gifts for the homeless babies
Any convictions - not never at all
The number to call is on the receipt +ANUMBER. The manager said that it is an automated service and you should speak very loudly and clearly for it to work effectively
I hope this makes sense and let me know once you have the funds in hand.
Humphrey

3 Money Agent calls
I could not get the money up till now. Still in the Bank. Can you give me the "reference number" or MTCN code. Called that number you gave me but I'm not getting anything clear.
Let me go back to the agent and see what the problem is Larry
Larry
I have been back to the money agent.

They checked the servers and they said there was several reasons that this was problematic

- noisy line. This could be network noise or if you are using a computer to call.

- background noise. This could be if you are outside, or in a beer parlor

- quiet tone of voice. You need to speak clearly and loudly.

They said that if you call back everything should be fine. In the event there are issues, raising your voice should get through to an operator to resolve matters


I will try again but remember I told you to send the money through Western union money transfer SERVICES. I don't think western union into this crap of a thing. Let see what happens tomorrow.
I went to the nearest town to get this done. That's the agent they had there
Moneygram Call
Tries a new phone
Good morning, look this ain't working. I will not continue with this bulshit. If I did not get the money today and your phone number that's the end of this business between us. You always fail on your side. Failure that's who you are. Buyers has always been sending me money but not this way. They always provide everything necessary to get the money.
Larry
Did your mother drop you on your head? Just collect the fucking money


Old fool. You think you can trick me? I have my proceed. You're poor and you will remain poor forever. A fool at forty is a fool forever. I'm smarter than you. I could able to own properties in the city at age of 35. Be in the Bush and get decay their. Animals will use your head as pepper soup. I'm living right in my house in the city enjoying my life with my beautiful wife. Haha! Another buyer will pay for the gold and the clearing on Friday. I get nothing to loose mother fuker.

I smiled
What is the problem? Did you not collect the money? Why can you not do business like a man?
Come now brother. Let's do business like men. I'm not sure if you have collected the money yet but I am more concerned with the gold.
How can I collect a money that you didn't send? I'm not much concerned about that peanut money but the quantity of the gold I sent to you which you refuse to receive them and also refuse to provide your phone number. Go and withdraw that money back and send it through Western union money transfer SERVICES if at all you send any money. Send me the sender information including MTCN code to enable me withdraw the money here. I need to know if you have money and ready to do this business before we proceed. As fast as you are I will deal with you. Other buyers are waiting and ready to do business.
Larry
Let's forget the peanut money. It's irrelevant. I agree
If you can get pictures of your men and confirm they can make it to Villablino I'll gladly give you my number.
Let's get this business done and move past everything. I am prepared to forgive your whore mother and the insults on my integrity.
I am here until Friday


No I cannot forget that peanut money. That is going to be the confidence and that they will use to hire a vehicle to come to you. That is the consequence of not doing the right thing at the right time. It should be a lesson for you to learn. This is business and you should treat it as business. Send me the money and your phone number now and they'll come to you tomorrow or else forget it.
As soon as I get above mentioned I will send you their phone number and pictures.

I also need confidence.
Show me these men exist. A picture of them with where they are. I'll then give you my number and sort this payment issue out.


They already having a meeting with some other buyers. I just recieved this picture from them now. Earlier you sort this out best for you and stop doubting.
Well, I am 100% convinced.
When they are done with that meeting get them to send me a picture verifying they are in Spain. Near a landmark or somewhere I can verify on Google.
I can sort this payment or send bitcoin or whatever works.
We must push this forward Larry

Look my dear I don't have time for that rubbish. I have done what you asked me to do by sending you their pictures. Do you want to go and rob them and collect my gold. No futher information for you. Provide your phone number and they will call you from Madrid Spain for verification. Remember they have Friday to leave Spain.
Larry
I have gold, diamonds and millions in cash here. I need to protect my interests.
I'm just asking for the pictures and we can move forward
Let's do this business like men


The same way you are protecting your interests is the same way I'm protecting my interest. I'm a busy man. With this your method of doing business, you will not archive anything. You hardly believe your partner and you full of lies.
No more pictures or information for you until you do what I asked you to do. By the way I'm not begging you to do this business. You have your right to quit.


Humphrey is bored. Humphrey had had enough
Larry
You have £2000 of mine and your mother is a whore. I've let these things go because I want to trade with you.
I don't know why you will not simply send the pictures. Is it because you and these men are known homosexuals? It doesn't bother me if you eat dick at night. What bothers me is my integrity and making a profit.
Let's get this deal done like men. No more acting like a village boy


Come on Larry
Come trade with me and I'll fuck you in the ass if that's what you want. I'll film it and you can show your friends you being absolutely dominated by me.
Stop being a little bitch village boy. Are you busy selling apples at the roadside? Let's get some business done


You are a criminal. Did you give me £2000 in your dream or alive. Go to your fucking fellow money gram manager and get your money back if at all you send money. I did not get any money from your ass whole and do not even believe you send money.
By this time Friday you will not hear from me anymore. Unless you do what I asked you to do before then I will reactivate the deal.


You have eaten that £2000 but I do not care. I care about the gold. Send me these pictures and we proceed.
Your frustrated already. Bush Animals will help to get you eaten up. Bush man.
So you eat my two grand and hide in your village with your man. I suppose that's a lot of lube for him to penetrate you, as is your desire.

All I want is to make a profitable scheme here. I should have known a gay man is not to be trusted


Hey Larry
You want to see a picture of my fat cock?


Larry
Are you done being fucked by your man now? Have you finished spending my money?
Can we proceed with this business like men?


Larry
I know you are a homosexual man and a hungry one who needs to eat this day.
I will fuck you and then we can do this deal. If you want a gay gold deal that is fine


Larry
Are you finished playing with your boyfriend so we can get some business done?


Thank you for making me to bring my product to Europe. I made a every good business in Spain. I have been cruising with my partners all this while. By the way how is your whore Marter? I know you she might have been disappointed by you because you are a failure.
If you want to buy gold come to Liberia. You belittle your integrity by not honoring my ability to bring gold to you in Europe. Shame on you Humphrey.


Larry
Did you sleep with my Marter? You got bored of disappointing your own parents and thought to move onto mine?
I am now in Rome. Trade is good. Do you want to come and make a deal or not? I will be here for some time.


Your marter has been disappointed. You might have your money but I'm the source that can make your money to grow. If you want to trade come to Liberia. Nobody is ready to face any disappointment from you any longer. Come to me and I will deliver. If you like you come for a meeting after that deal will start.
My Marter left me my first million pounds. I've transformed that into a wealth that will ensure our families security for generations to come. I, for one, am no homosexual man.
Prove you are in Liberia.
Let's move forward then with business.


I'm married with 2 kids. My wife is a queen. I don't look out for women anymore.
Which prove do you want from me to confirm that I'm in Liberia? I don't like to talk too much. Let's do things like real men instead of wasting my time and energy.


I don't care about you claiming about having a woman. I care about wasting time and money.

Liberia requires me to get many shots, organisation and cost to travel. It's not a place I'm familiar with.

If you can take a picture outside somewhere that is recognisable as Liberia, or with a piece of paper with my name, something that demonstrates you are there. You get my point? Flights from the EU are not the easiest with the pandemic and staffing problems.

I too don't even care about your marter. I'm going to do both exactly as you requested but please do not let all my efforts to be even while trying to do business with you. Once there is money you can travel anywhere in the world even when the pandemic is serious talk less now that everything is gone.
I will try to get you the pictures tomorrow. Is getting late here now.


Yes, let's do this business. I have work in Rome but can get everything arranged
Look forward to the pictures


I will like to have your WhatsApp and phone number tomorrow after I have been forwarded my pictures to you. I don't want any further argument or else I will go offline totally to you.
If the photos are genuine, then we have no issues there.
Is you that making things hard here. You have my phone number. Connect me on WhatsApp lets do a video call. You see me I see you. Anywhere you wish to see in Liberia I show it to you on live video. Nevertheless you will get the pictures tomorrow as promised.